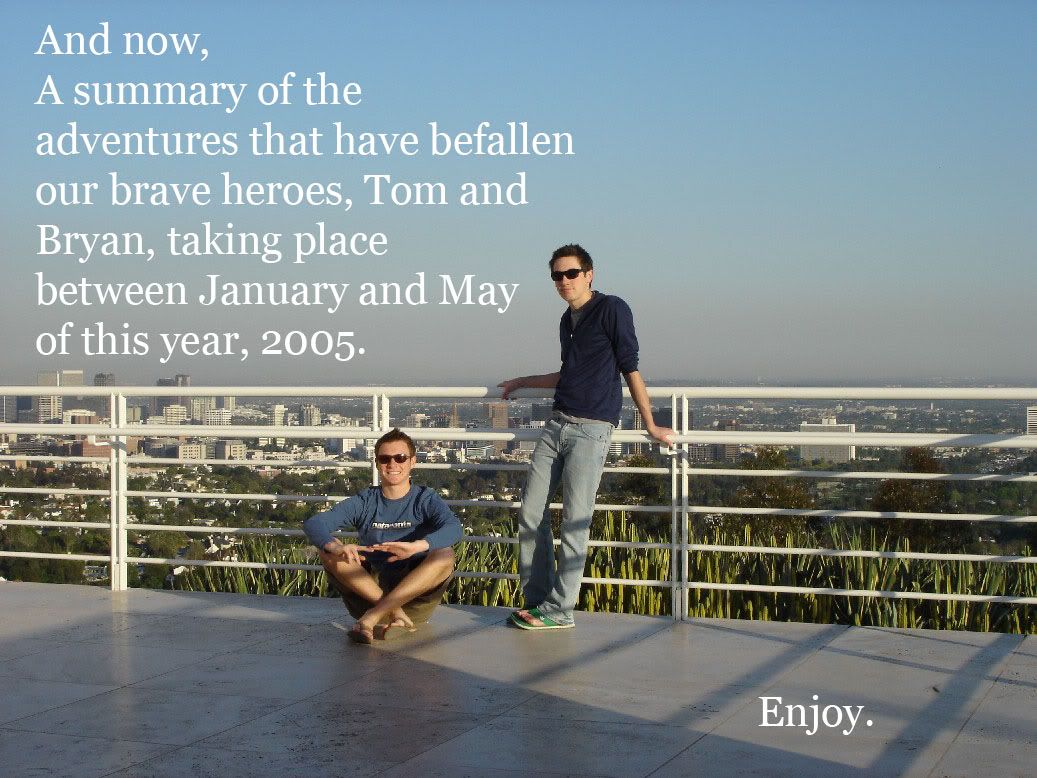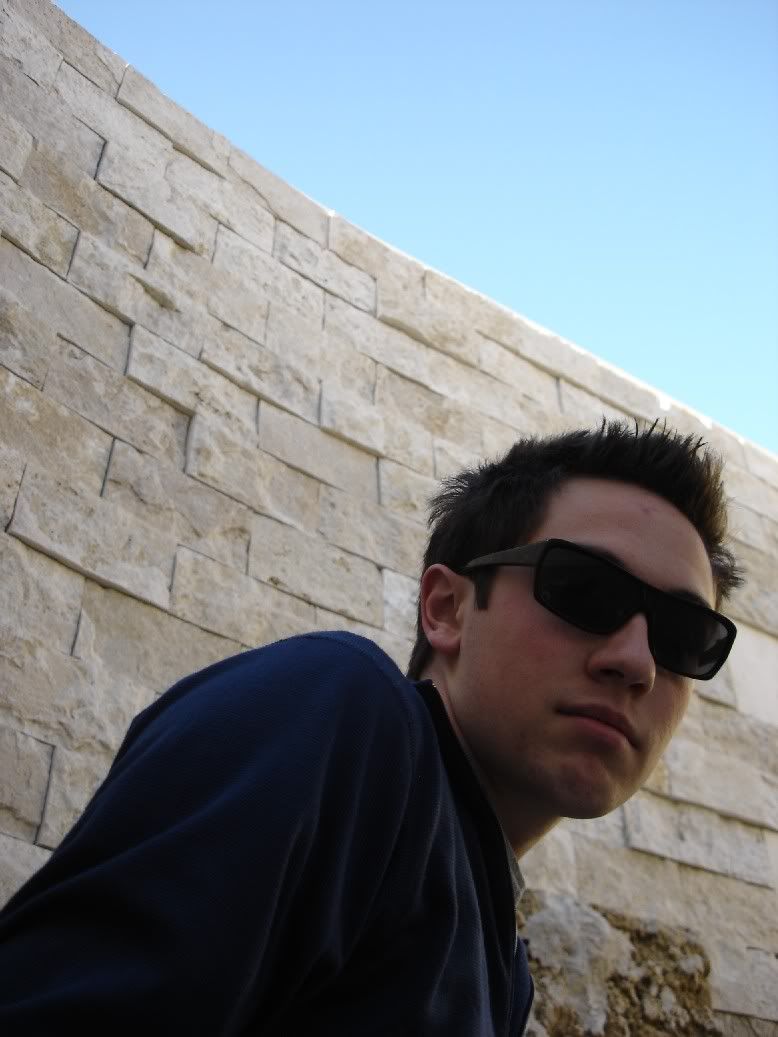 in january, we didn't do much. we were falling in love and that was a full time thing.
but in february we found time to get away from this busy schedule, and we made an excursion to the getty museum.
the previous two pictures were taken at this time, the first is a lovely photo with a nice view of the beautiful little village known as westwood by some, and home by our heroes.

*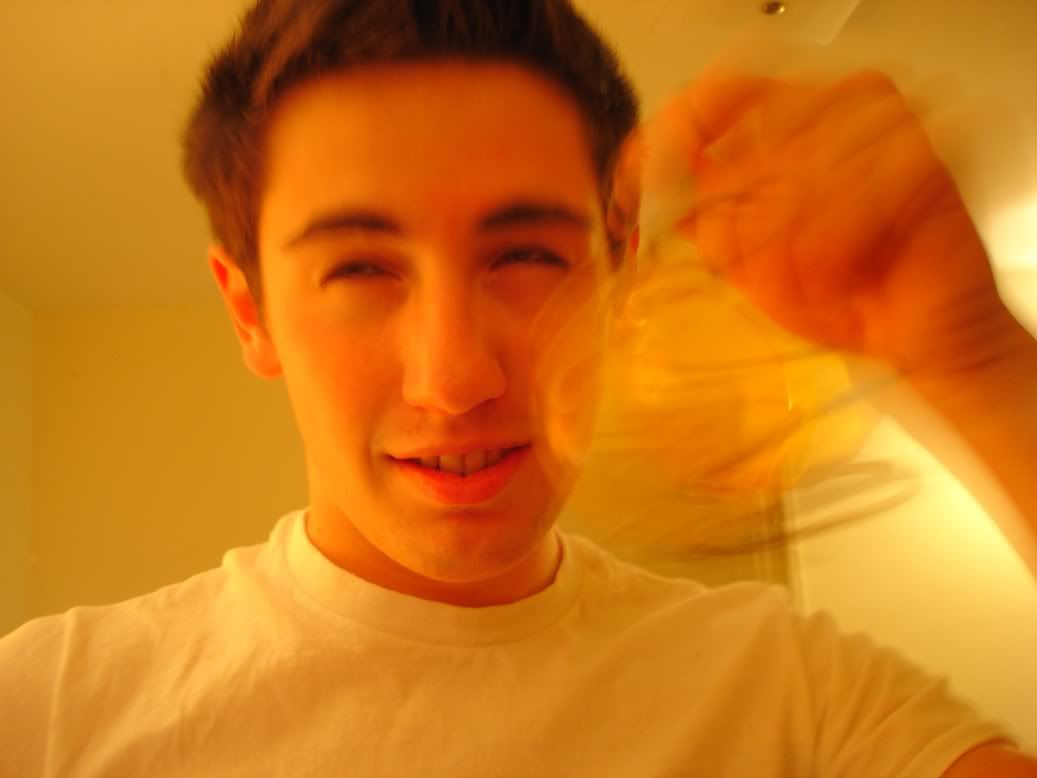 bryan is holding a ancient egyptian orb whose powers he controls, for evil...... hahahahaha

*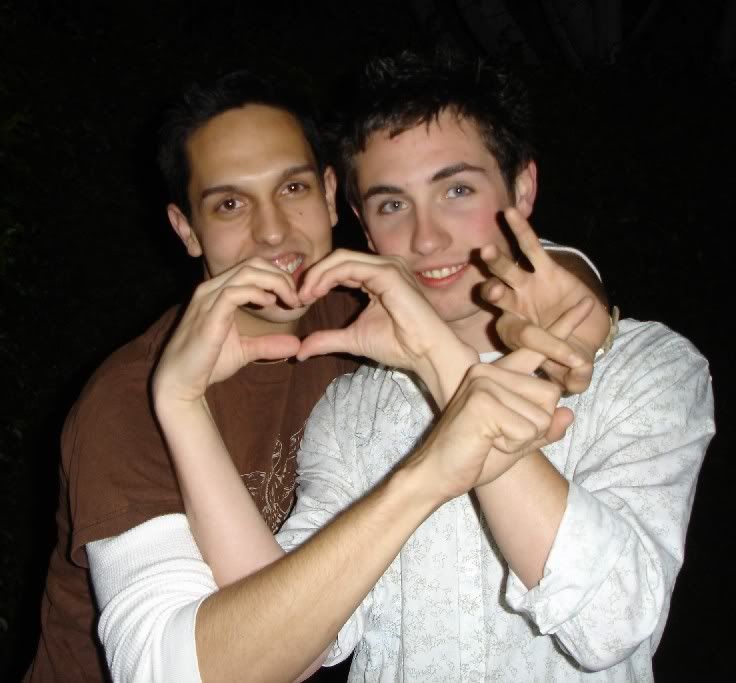 this photo shows bryan and his friend of latin descent, juan, expressing their love for anal sex, being the homosexuals they are.

*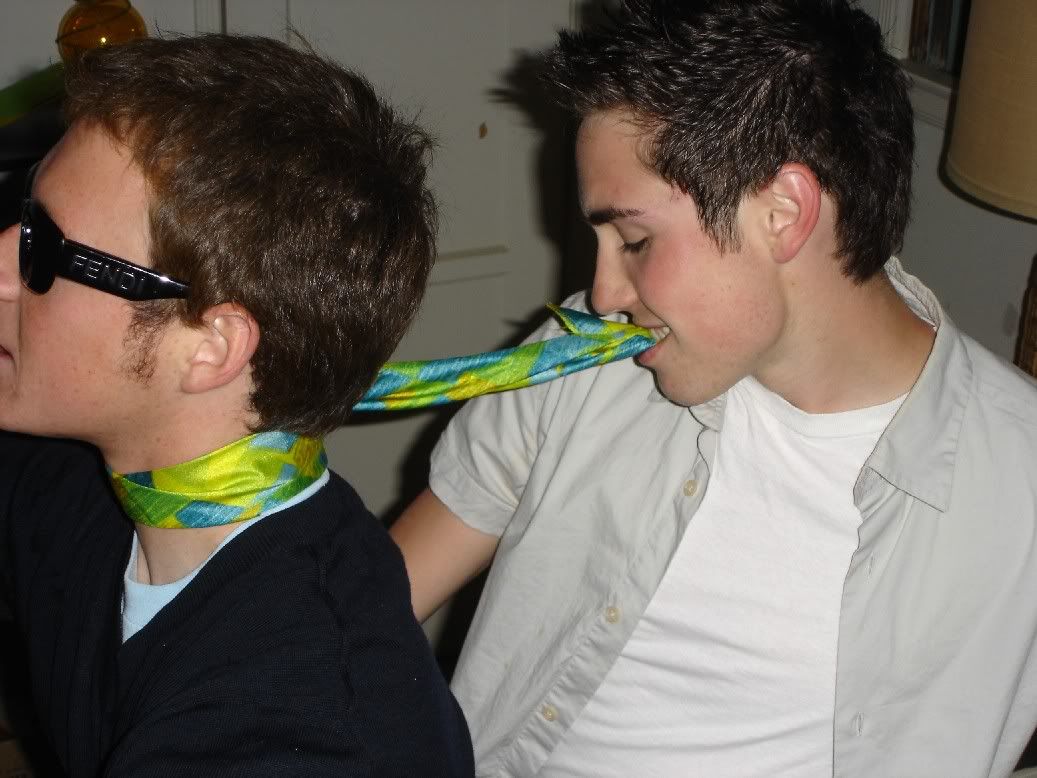 most of the month of february, bryan and thomas were high. however, there were instances of drunkeness to be had, and the above dance party proves it.

*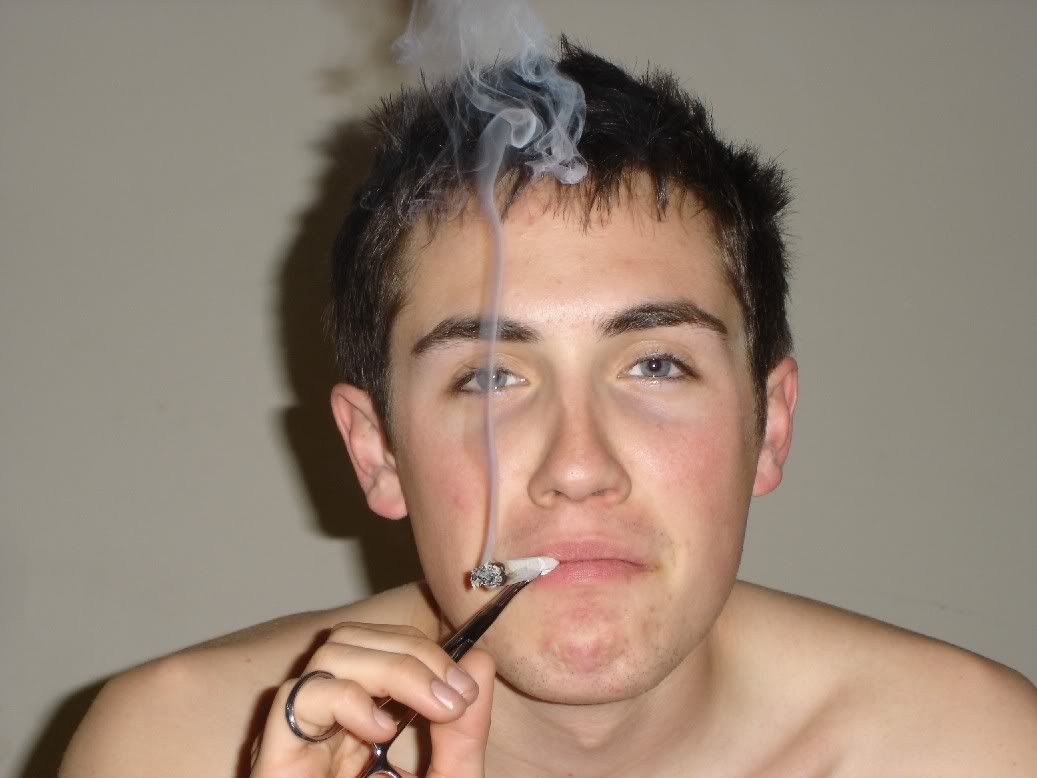 like i said, we were high a lot. anyways...

*

march doesn't have any pictures. sorry. you have to read.

tom and bryan, being exhausted from work, school, and love, decided to get away from it all and go to a little place known as ojai (not to be mistaken with ohio). this pleasant country village proved a delightful respite from the craziness of LA.

then we had finals. and bryan came home for break. and bryan didn't do much.

*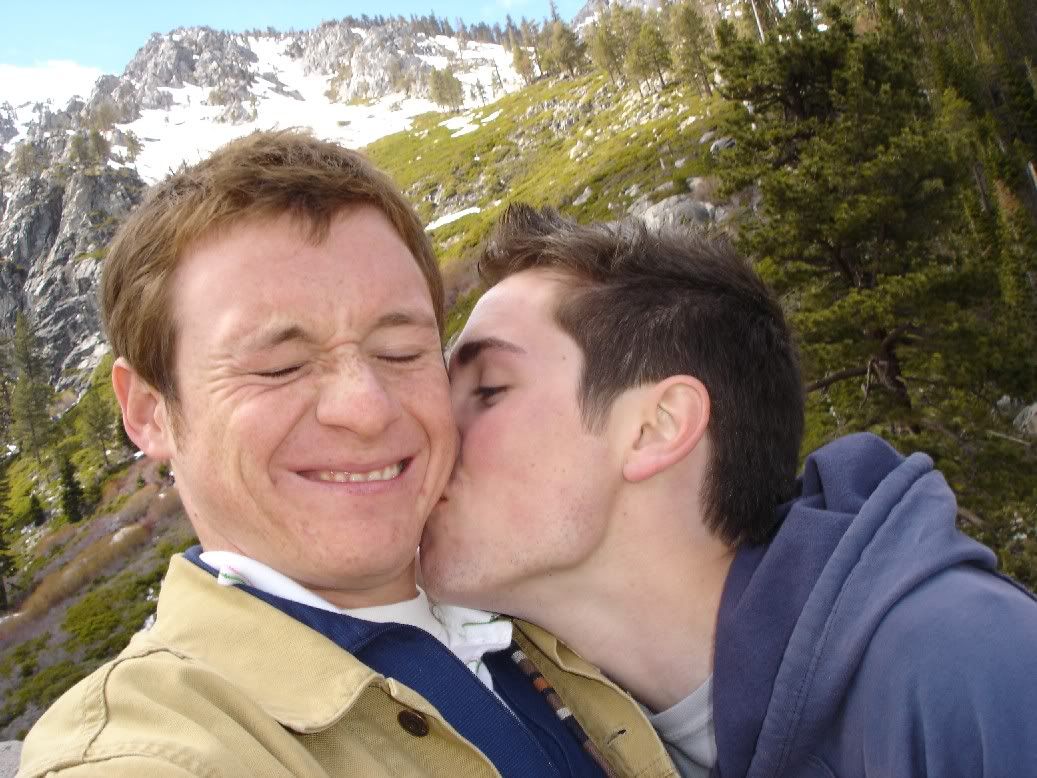 shortly after being reunited in LA, tom and bryan longed for another adventure. then one day, bryan's co-worker chris offered the heroes a spot on an expedition he was planning to the north country, and the heroes jumped at the chance. what's more, the trip would coincide with a holiday revered by the heroes, the twentieth of april.

so the once the heroes arrived in the town of roseville, they decided to go somewhere else. they choose the placid lake of tahoe, jewel of the sierras. the snow all around covering the tall peaks made it a serene and gorgeous way to spend a day.

below is another picture taken above emerald bay where the heroes had their lunch.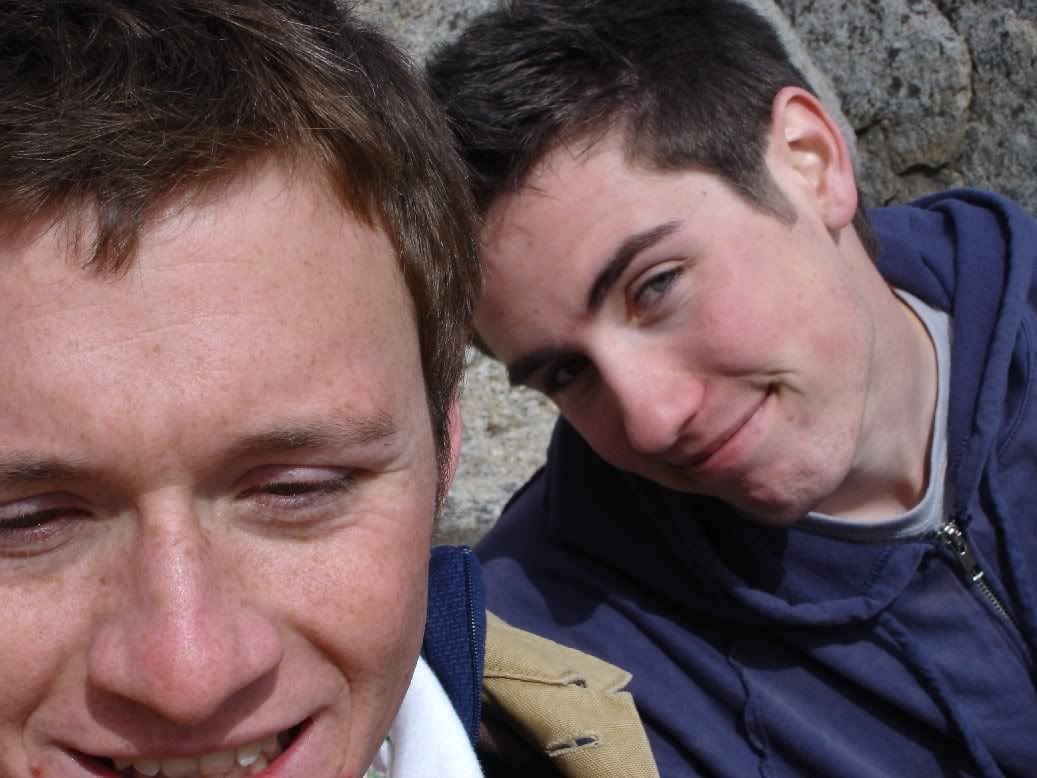 * * *

so now that all of you are appraised of the past few months in the world of bryan, there is more news:

he will be in sacramento for the summer, starting on the first of july, after he returns from a long and ardous journey to the land of cherries, michigan, with his mother.

he will most likely be working at olive garden.

he will be bored and will be missing his significant other, who will be in the southern city of san diego.
expect him to at any moment liable to hop in his car and travel the freeways till he is reunited with his love.


in addition,
bryan will be making a brief appearance in sacramento from the third of june to the fifth. he will be enjoying a marraige ceremony of a friend, as well as a concert to be performed by one of his most highly favoured musical groups, fischerspooner.


more entries detailing other aspects of the life of bryan might ensue, but don't hold your breath, because you will pass out first.